The Provincial Council of Girona launches a GIS for Municipalities
Image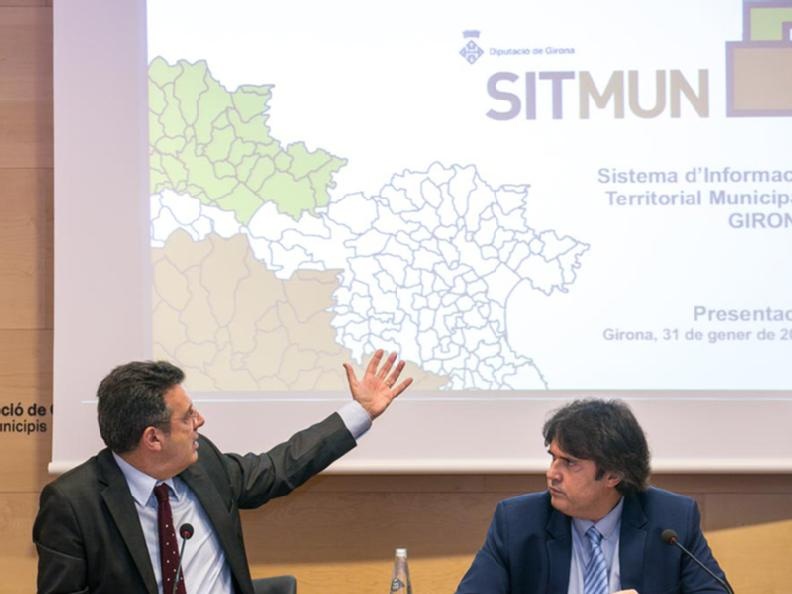 On the 1st of February, the the Municipal Territorial Information System (SITMUN) was presented in the Girona Provincial Council.
SITMUN is a map service that allows municipalities to consult cartographic data at provincial level, produced by different administrations, in a homogenized way. The data is brought by administrations such as l'Institut Cartogràfic i Geològic de Catalunya, Centro d'Investigación Ecológica y Aplicaciones Forestals, Dirección General del Catastro and other departments of the Government. SITMUN is especially aimed at municipalities that have few resources, but which have needs in terms of Geographic Information Systems, such as consultation and rapid access to data for analysis and management of the territory.
Pere Vila, president of the Provincial Government of Girona, stressed during the presentation that "it has to be the starting point of territorial management", since "it is a great territory database of reference", which allows municipalities to "work from a municipal point of view but also with an overall vision of the different regions in Girona". He added that with SITMUN, "it will be easier to consult information to make decisions".
In this way, the Provincal Council of Girona is incorporated into the SITMUN network, which was already implemented in the councils of Barcelona and Lleida, as well as the island councils of Mallorca, Menorca and Ibiza.