City councils use enMapa to organise and analyse the vast amount of data they generate and transform it into usable knowledge.
enMapa is a platform made up of modules or applications for internal use and internet applications that are open to the public – all aimed at enhancing efficiency and transparency.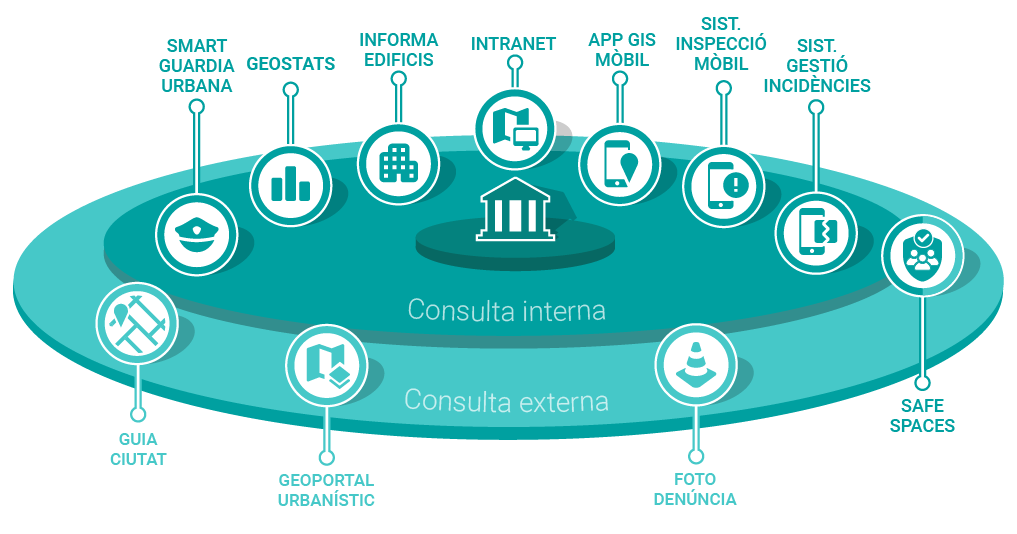 The enMapa platform is ideal for city councils that want to build interoperable administrative services with integrated municipal management applications. Specialised solutions tailor-made for city councils – in town planning, in the public thoroughfare, in integrations.